Fly Fishing Lessons
If you have been waiting for your opportunity to learn how to fly fish, here it is! Our classes are designed for all levels of experience. The half day trips are held on a pond near Richmond. It makes a quick trip for people who are on a tight schedule. We will outfit you with everything you need for your day of fly fishing including fly rods and flies. Depending on the season, you will have the opportunity to catch largemouth bass, catfish, bream, or sunfish. Your guide, Frank, has numerous years of guiding and teaching fly casting. Beverages will be included to make your experience go smoother.
Half day per angler (4 hours)- $125
Full Day Float Fishing Trips
Full day f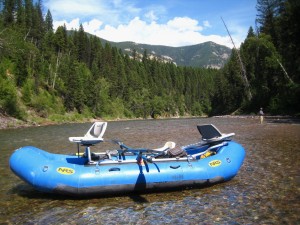 loats are meant to offer our guests with the full fly fishing experience within reasonable driving distance from Richmond. These trips will be planned with guests depending on their interests and goals. Most trips will be done on the James River for warm water species, but we do have the capability to travel further west to float fish for trout. Contact us so we can start planning your personalized full day float trip. Lunch, beverages, and fishing gear will be provided.
Full Day per boat (8 hours)- $400
Price applies for one or two anglers
Price can be negotiable depending on travel distance.
We can  accommodate one or two guests on our 14 ft NRS raft outfitted with a fishing frame.
Tidewater Fishing Trips
Our company also owns a 16′ Lowe jon boat that we can use for trips on the lower James River. These trips are dependent on the time of year, and best March- May when we can target shad and stripers. Like all fly fishing trips, all rods and tackle will be provided. Contact Frank directly at 540-420-4460 to know if it is a good time to book one of these trips.
5 hour day per boat– $300
Price applies for one or two anglers
All anglers will need to buy a fresh water fishing license. In some cases, guests may need to buy a Trout License too. Clarify what licenses you need with your guide before your trip. Some people may be exempt from needing a license. Learn more about licenses here: Fishing License Information. You can purchase your license online here: Buy your Virginia freshwater fishing license online.