We offer: motor boat trips, kayak tours, and inshore fishing. Click on each for pricing.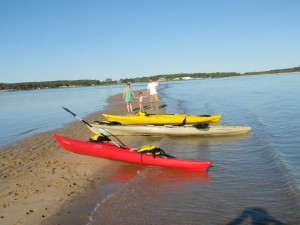 Our kayak tours explore Virginia's Seaside Water Trail and the barrier islands that front on the Atlantic Ocean.  Our most popular trip launches from the Wildlife Refuge near Fisherman Island.  We also launch from Cape Charles and provide paddlers with a water view of the historic town…a perfect way to add variety and fun to an family afternoon.  Whether you are paddling a kayak for the first time, or you are a veteran explorer, our guide service will help you experience a delightful adventure.  We furnish kayaks, paddles and life vests, and accompany you on each trip.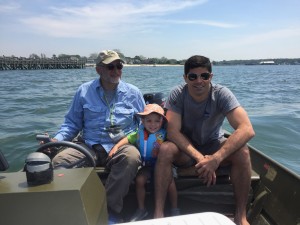 Our motor boat tours transport you through the seaside marshes to a remote beach. The barrier islands of the Eastern Shore, known as the Virginia Coast Reserve, are designated as a United Nations Biosphere Reserve and an United States Department of Interior National Natural Landmark. The undeveloped islands provide a rare glimpse of nature. We are trained master naturalists and are careful to inform our guest how to respect management rules for visiting.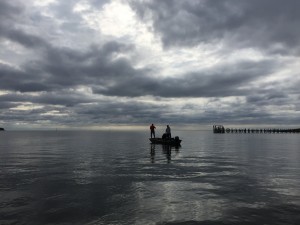 We specialize in inshore, light tackle fishing trips.  We target species based the interests of our guests, the season and current conditions – we specialize in fishing for croaker, flounder, speckled trout, red drum and striped bass.  We can provide tackle and gear.  We strive to make fishing part of a larger experience of the natural areas of the Eastern Shore.  Whether you enjoy fishing from a boat with live bait, casting a lure in the surf, or fishing with a fly rod along the edge of a marsh, we have a trip you will enjoy.
Whatever your interest are, we have a tour you can enjoy.  We can personalize your trip to include multi-day trips, kayak fishing, fly fishing classes, shelling, beachcombing, and many more. Just let us know!